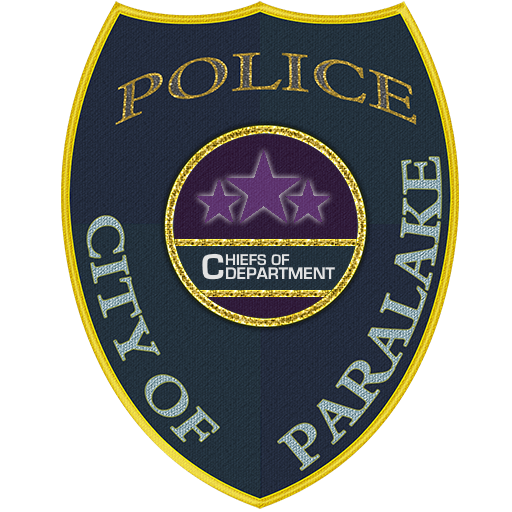 PARALAKE POLICE DEPARTMENT
Chiefs of Department Action Plan
​

Hello,

As you would have likely seen from other announcements, Super & I have been appointed as the new Chiefs to lead the Paralake Police Department back onto the right track and towards a new level of success.

The main question is, what now? Well, we have many ideas we are to implement in the coming days & weeks that will be described below;


Transparency
We believe that Transparency is a strong topic in regards to the Chiefs of Department, we will be doing all we can in order to open up the inner workings of our office and give the lower-ranked officers and even the general community more of an insight into what we actually do and how it will be done.​
First of all, we will be doing an open Q&A on the discord, in which you all will be able to give us your questions and concerns and we will be able to directly give you an immediate answer on that topic and let you know how we will rectify your issue(s).​

We will be setting up a public Trello that will directly have some of the things that the Chiefs of Department will be working on and are planning to do​

There will be frequent newsletters sent out from the office of the chiefs in conjunction with people services​

There will be frequent meetings with the Community Managers & Senior Administration in regards to the status of the police department, what we are doing, and any concerns.​

Audit Officer Implementation​
Audit officers will be implemented as immediately possible, and will comprise of a small group of people that will have the power to audit divisions and produce reports with recommendations of next step actions and their feedback. They will also be involved in things such as applications, promotions & interviews. Acting as a third party to ensure that everything is done correctly and without bias which is something that a lot of people worry about.​

Chief Accountability
There will be a community survey every 6 months in which community managers will review the responses, if it is overwhelmingly negative, a plan of action will be sent to the chiefs of department with a 1 month period to improve, if there is still no change and the department is in decline then they will have the authority to set another election in motion to replace the chiefs with a more suitable candidate.

Progression
We are discussing ways in order to make progression more open to people that work hard and get stuck at their rank for prolonged periods of time due to already filled slots.​
We will be reviewing every command team and continuing with giving appropriate expansions to those divisions that require it, we will ensure that no division stays understaffed and that they have the appropriate manpower in order for them to continue running at a strong increase of success.​

We will be splitting Operations Services again, which was removed due to the previous days in which the playerbase was struggling, however, we believe we have come back a long way since then and it is appropriate to reintroduce General Operations & Tactical Operations once more. Especially with the upcoming training system that is being worked on speedily by our great developers, divisions such as RTU & TFU will be recruiting at full force soon and creating this new pathway again will allow the line managers to give more care to the departments under them and avoid them being overwhelmed as well as creating new opportunities for other people to rank up and have some more progression opportunities through the ranks.​

There will be no more repeats of past incidents where inactive users will hold spots in command, working with the audit officers and having proactive chiefs, we will ensure everything will run smoothly. If you have concerns you may make a ticket to the chiefs of department with them and we will look into it immediately.​
We are currently still trying to sort out the empty ranks that have now been left behind, the applications are open for you now if you wish to apply for any of the roles. departments with no permanent LT/CPT such as patrol will choose two candidates from the same application.
Major Application
Head of Traffic Application
Head of Patrol Application
We will be over the next few days trying to look through all of the current and new PD suggestions and getting adjusted to our new positions, you can feel free to contact us through any method for any questions/concerns in the meantime. We thank you all for your support.
Best Regards,
Chiefs of Department​