Messages

53
Reaction score

54
Points

350
Location
PARALAKE CAR MEET MINI EVENT
13/05/2022
I hosted a car meet today and i got to say it went better than i expected we had a number of people turn in, in a number of different vehicles which made the meet better.
Here are some clips and photos from the meet i hope everyone who showed up enjoyed themselfs and congrats to the winner of the meet:
Winner of car meet:
Aboubacar Omobalade
Prize: $150,000
Honourable mentions:
Security: Saqib Asaad (find me in game to receive your 20k or pm me your bank)
Judge: Sasha Black , Received $60,000 for helping me judge the cars at the meet.
apologies for the whisper then normal mic pressing i use windows game bar to capture footage and take screenshots and was taking screenshots whilst recording by pressing windows button and g
Below are clips and photos of todays event, Enjoy!
fuck windows gamebar its 50/50 if it wants to work makes me have to open the xbox app overlay to use it(pm me if u know any better capture apps please)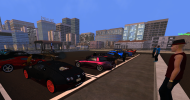 ​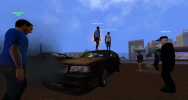 Winners Car pictured Above ^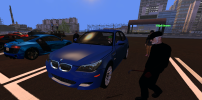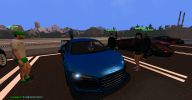 Last edited: