Messages

716
Reaction score

739
Points

600
Location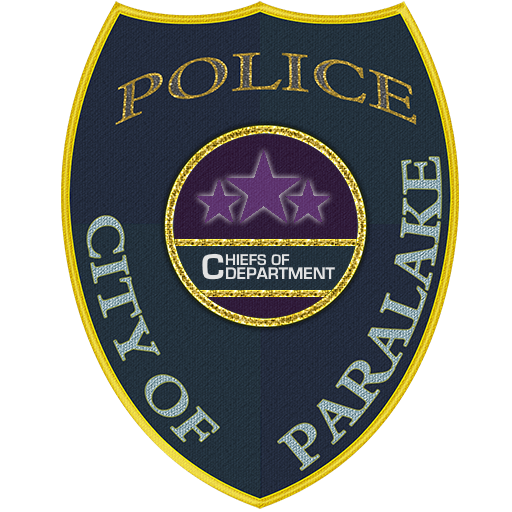 PARALAKE POLICE DEPARTMENT
Deputy Chief of Department Appointment
​
Hello everyone,
On Monday it was announced that the recruitment process for the Chief of Department had ended where I was selected as the new Chief which you can read
here
. The first immediate priority for myself was beginning the selection process for the Deputy Chief of Department.
As explained in the post, choosing an extremely strong candidate was crucial due to my lack of experience as a non-command member. This choice was made even more difficult by the fact that there were 6 candidates who had applied for this role, all of whom presented great applications.
I am pleased to announce that the recruitment process for the Deputy Chief of Department role ended yesterday.
@Hayden
has been selected as the new Deputy Chief of Department.
The recruitment process for this role was similar to that of Chief of Department, however I have provided a recap for ease of reference:
Each applicant submitted a written application outlining their reasons as to why they wanted the role, and why they felt they were the best candidate.
Background checks were performed which includes vetting by Internal Affairs, Community Management as well as their Line Managers.
This produced a final list of 6 candidates.
A competency-based interview where the applicant was assessed against a set of standard questions, along with any outstanding concerns regarding their application. These interviews were completed by @TinySlayer and I in-order to find the best dynamic.
I discussed our findings and opinions with representatives from Administration, Community and Development Teams, as well as advisors who form previous ex-chiefs and influential persons in the PD, as to who seemed the best fit for myself.
Hayden has provided the following statement following their promotion:
I would first like to thank the current Chiefs of Department, quartermaster and wider community team for giving me the opportunity to work alongside Chief Acerius as the Deputy Chief of Department. It has definitely been an interesting experience going through four recruitment stages, but I'm glad I can now help drive the direction the Police Department goes from this point forward.

Over the next few weeks, Acer and I will be working closely together with various command teams, making various changes for the Police Department. Notably, we will be aiming to fulfill several command positions, and suggest that anyone who is interested applies via the careers tab when they open very soon. There are also various other changes we will be implementing as well and we will keep you all in the loop via various communication channels available to us.

I know in the past there have been concerns for Chiefs of Department holding a high rank (Admin+) within the staff team. I will remain as an Administrator and do not intend to resign anytime soon. Discussions have been held that if the workload is too much, I will be able to step down from my staff role so I can fully commit to my Police Department duties. If you have any other questions regarding this appointment or generally anything, feel free to contact me.
As previously mentioned, there will also be a formal performance review completed with the new Chiefs after 6 weeks and will happen every 3 months after that. This review will have the power to remove us from our roles if we do not have the support of the PD.
While there are a great deal of ideas and changes that both of us want to introduce, outlined are three Primary Objectives which need to be completed within the first 6 weeks:
Fill all of the vacant command positions across the PD, in-order to bring greater stability for the long-term future.
A formal review of policies, assessing which ones are not currently fit-for-purpose and require either amending or replacing.
Ensuring a smooth launch of the new upcoming training system which will incorporate trainers from all the divisions, particularly Traffic, Patrol, and Tactical Firearms.
I would like to thank all the candidates who applied for the role. It was an absolute pleasure to interview and read the applications, with many providing great insight as well as ideas for the future. I am looking forward to this journey together.
Hayden and I will release more communications over the next few weeks, particularly with regards to any policy changes. All policy reviews will be conducted by hosting consultations with command teams, SMT, as well as talking to advisors.
In the meantime if you have any questions, comments or concerns, then please do not hesitate to contact us.
Kind regards,
Acerius
Chief of Department