Messages

90
Reaction score

42
Points

345
Location
​
Preface​
Welcome to the April 2023 edition of the Monthly Roundup. This newsletter is designed to keep our employees and the public updated with any changes in the city or department. Attached to the newsletter will be a message from the office of the Chiefs of Department, awards, key moments and careers. Any additions to the newsletter please contact Human Resources via helpdesk.
Message from the Chief​
A very busy month for the department, April brought us many exciting developments including on-duty updates, new command members, and various campaigns.

First, I would like to welcome our new Deputy Quartermaster, Roen Coen (Muffin). Roen will be working on developing new features and improving the on-duty experience for everyone. One new feature they worked on, the new warrants system, is already live on the server and is a clear improvement on the old system, allowing for many different types of warrant to be set. If you have any ideas or suggestions, please post them in the relevant place on the forums so they can be discussed.

There have been some changes to the Patrol Command team this month. Both Ezza and Eric Jonson have stepped down from their positions as Junior Patrol Command; I thank both of you for the time you have given to the department. To fill the gap in the team, I would like to welcome Marine Putin as the new Junior Patrol Command member, I hope you enjoy your new role.

Two campaigns have also been announced by the Dispatch and Patrol command teams. The Patrol Campaign, #ObservingExcellence, seeks to increase number of quality Observation Reports being written with a cash prize for the Corporal+ who issues the most ORs in the next month. The Dispatch Campaign, #Viewfinder, aims to increase the activity of on-duty dispatchers as well as to recognise exceptional dispatching with various prizes available. More details for both campaigns can be found in previous announcements.

Finally, I would like to thank everyone for their efforts during this month, Hayden and I continue to be grateful for the work everyone puts in. As usual, if you wish to speak to me or Hayden, feel free to create a help desk ticket or reach out in a direct message.



- Deputy Chief of Department John Davids​
This month's awards​
Officer of the month please create a Help Desk ticket to Human Resources to claim your $100,000 in-game bonus. Please provide your in-game bank account number on this ticket.
Officer of the Month - April 2023

Awarded to: Corporal Oliver Wescott 3277 (Nathanchan149)
"Since returning, Wescott has shown nothing but extraordinary capabilities whilst on-duty as a Police Officer. He has consistently gone above and beyond in the month of April, displaying impressive skills throughout, backed up by his recent promotions and achievements in the PD. For these reasons, we have decided to award Wescott with the Officer of the Month Award"
- Major Peter Wolf (Collier), Operation Services
Police Distinguished Service

Awarded to: Lieutenant Jeremiah Mohammad 9267 (Sidd)
"I am thrilled to present Lieutenant Sidd with this award for his hard-work and dedication for Traffic Command. It is truly a privilege to work alongside someone who takes such pride in their work and is always willing to lend a helping hand. Your positive attitude and professionalism have had a significant impact on the success of our team, and for that, I am immensely grateful. Your expertise in managing and running recruitment has ensured the quality of Traffic Officers. Thank you for all your hard-work"
- Captain Steven Ficklestein (Sean), Head of Traffic​
Key moments​
Patrol Campaign #ObservingExcellence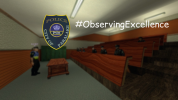 Dispatch Campaign #Viewfinder
Community Night May 2023
PLPD Employee Satisfaction Survey - Q1 2023 Responses
Promotions​
Officer Macklin 2317 (ClumsySpyttv)
to
Senior Officer, Patrol - 01/04/2023
Senior Officer Cohen 7171 (It's ANGRY MUFFIN time!!!)
to
Staff Sergeant, Development Services - 02/04/2023
Senior Officer Kalashnikov 7107 (Stupid Isaac)
to
Corporal, Patrol - 08/04/2023
Senior Officer Wood 8849 (daZai)
to
Corporal, Traffic - 08/04/2023
Senior Officer Wolf 3425 (Mina)
to
Corporal, Traffic - 08/04/2023
Officer Benson 4477 (KyZac21)
to
Senior Officer, Patrol - 08/04/2023
Officer Decimus 3292 (Enderdrago5)
to
Senior Officer, Patrol - 08/04/2023
Officer American 5318 (Das)
to
Senior Officer, Traffic - 12/04/2023
Officer Wood 3024 (Bradley)
to
Senior Officer, Patrol - 16/04/2023
Officer Weissmuller 6220 (Bunny)
to
Senior Officer, Traffic - 21/04/2023
Officer Holden 1895 (Kavallero)
to
Senior Officer, Patrol - 23/04/2023
Senior Officer Lopez 6931 (gp)
to
Corporal, Patrol - 23/04/2023
Senior Officer Goonsberg 9071 (Goonsberg)
to
Corporal, Traffic - 23/04/2023
Senior Officer Yildiz 9519 (Lichtmann)
to
Corporal, Traffic - 23/04/2023
Senior Officer Wescott 3277 (Nathanchan149)
to
Corporal, Traffic - 23/04/2023
Senior Officer Silverhand 7285 (Mr Pool)
to
Corporal, Patrol - 23/04/2023
Corporal Mawr 2692 (daveo)
to
Sergeant, Traffic - 23/04/2023
Corporal Heller 4016 (Py)
to
Sergeant, Traffic - 23/04/2023
Corporal Giunta 2797 (Auston)
to
Sergeant, Traffic - 23/04/2023
Officer Bellictova 6612 (Liano925)
to
Senior Officer, Patrol - 24/04/2023
Officer Long 1158 (Jordann)
to
Senior Officer, Traffic - 24/04/2023
Corporal Siu-Wong 1520 (Marine Putin)
to
Staff Sergeant, Junior Patrol Command - 24/04/2023
Officer Rigatoni 3402 (Hurfdurf)
to
Senior Officer, Patrol - 26/04/2023
Officer Fung 4226 (charliecpw)
to
Senior Officer, Patrol - 26/04/2023
Careers​
https://plpd.online/careers/
TFU Trainer
Patrol Trainer
Dispatcher
Traffic Officer
Taser
Tactical Firearms Officer
Human Resources Poll of the month​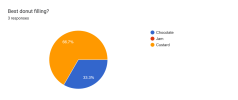 Rice or Chips