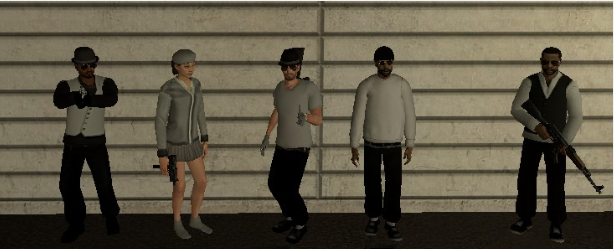 La Raton Laveur
​
About Us
La Raton Laveur is an organization founded by Wesley Coleman (
@Racxes
). The organizations strive to create a brotherhood of trusted members who each desire to make a fortune. The organization has been in inconsistent growth since it was founded and has reached a high amount of members in the few days which it has been active, with its growth it is soon to become one of the most powerful organizations in the history of Paralake.
Structure
The structure of the organization will be basic while the organization gets established. As the organization grows changes will be made to the structure to maintain a certain amount of discipline between the ranks.
Raccoon Boss
The Raccoon Boss is the founder and leader of the organization known for his unsparing methods. The Raccoon Boss is the rank with the most authority of the organization.
Consigliere
The Consigliere is the leaders right hand. It's the consiglieres job together with the leader to reach out to other organizations to create relations and form partnerships which could benefit the organization. The consigliere is also the person with the highest person if the leader is not available or in town.
Underboss
The Underboss is considered one of the more powerful individuals of the organizations. Only people who have proven themselves to be loyal to the family can obtain the Underboss rank. The Underboss is responsible for taking care of the Soldiers making sure that they are holding up to the job they have been given to do.
Soldier
The Soldier is the lowest rank of the hierarchy. However, still treated as a made men who have proved to the organization that he can be trusted to do difficult tasks. The soldier reports directly to the underboss should he run into any complications of any kind.
Last edited: